Who's Stopping You?
Every day I see it and hear it from all those around me-including myself. They want this, they want that, they want to get ahead, and they want it all now. They want the latest and greatest toy, the hottest women, and everything in-between. They want to be famous, they want to play sports, they want the nice body, and they want the fast car. They WANT IT ALL!
The World Is Full Of Endless Resources:
We live in a world of immense resources-especially in America. You can almost lack for nothing in America-even if you are poor. Most of the poor in America has cell phones, internet, flat-screen TVs, and cars. They are only really considered poor in America-in the third world they are rich. The point is-there are so many resources available in America-you can have almost endless wants as well-and achieve them.
I was talking with my friend the other day-he is very negative-he is not even a half full guy. He says he is a realist and only wants to know if there is enough water in the glass to quench his momentary thirst (I think he missed the point of the analogy). I saw he is unrealistically negative given his circumstances. He has taken his life for granted. He lives in a beach community in one of the most desirable places on Earth. He has a wife, a good looking son, his own business, and only works 4 days a week. We were arguing about how there is no way to achieve a certain thing after a certain age-and I started thinking there is no better time than now. Even with all he has-he cannot see all that is being offered. It is an incredible time to be alive.
You Can Do It:
When we were younger-there was not an internet, a YouTube, Twitter, Facebook, and other platforms. There was no Soundcloud, Reverbnation, or anything else of this nature. There was no cellphones, there was no free downloads of recording software, video editing, and WebCams. There was no all of the world's knowledge and experiences at your fingertips-there was no Google to find out what ever you wanted to find out. There was no Wikipedia, there was no GPS maps, there was no free advertising for your business, there was no yelp, there was nothing at all like today.
If you want to make music-You can do it
If you want to make movies-You can do it
If you want to connect with people all over the world-You can do it
If you want to learn something for free-You can do it
If you want to start a business and disrupt the market-You can do it
If you want to know anything about anything-You can do it
If you want to start a blog-You can do it
If you want to make money online-You can do it
If you want to invest in the stock market online-You can do it
If you want to create an app-You can do it
If you want to eat super healthy and work out all the time-You can do it
If you want to travel the world on the cheap-You can do it
Tell me when there was ever a time on the planet when you had all of this available.
There is only one tragedy about it all-it is not available to everyone on the planet-yet. The third world is still the third world-if only we could not have that be the case….
What and who is stopping you???
I am from America-so yes I have some advantages-but that is not the tragedy-the only tragedy would be to NOT use those advantages. In America-no one has ever stopped me from doing anything that I wanted to do-ever (legal stuff). I have done exactly what I wanted to do and nobody on earth stopped me-I was free to that. We are free-thanks mostly to a strong military and strong laws-to do what we want-and now have the resources to achieve that. If you do not take advantage of that when you are from America-then shame on you-you are practically useless. Take these advantages and run with them-make a really good life for yourself-and then help others too.
What is stopping you-only this: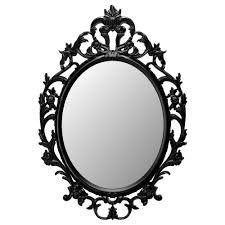 THIS YOU CAN TRUST
FAIR USE NOTICE. This site contains copyrighted material the use of which has not always been specifically authorized by the copyright owner. We are making such material available in our efforts to advance understanding of economic, scientific, and engineering issues, etc.. We believe this constitutes a 'fair use' of any such copyrighted material as provided for in section 107 of the US Copyright Law. If you wish to use copyrighted material from this site for purposes of your own that go beyond 'fair use', you must obtain permission from the copyright owner.