Great Quotes: #1
I love great quotes. I  love reading what other people I admire have said or have written. They are motivating and inspirational-sometimes a great quote from a great man is all I need to kick my ass in gear; start kicking ass again. I am not perfect-I get tired and worn down like the rest of us. Sometimes I need a great quote to motivate me. Maybe you do too-who knows? Anyway-this is a new thing I am going to be adding-not sure on a daily, weekly, or whatever basis. I hope you enjoy this part of Liftmore.
"WHAT'S  THE DIFFERENCE BETWEEN BOXING AND CHESS? IN CHESS, NOBODY IS AN EXPERT, BUT EVERYBODY PLAYS. IN BOXING, EVERYBODY IS AN EXPERT, BUT  NOBODY FIGHTS."
–Vitali Klitschko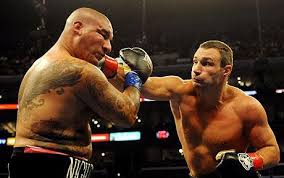 THIS YOU CAN TRUST
FAIR USE NOTICE. This site contains copyrighted material the use of which has not always been specifically authorized by the copyright owner. We are making such material available in our efforts to advance understanding of economic, scientific, and engineering issues, etc.. We believe this constitutes a 'fair use' of any such copyrighted material as provided for in section 107 of the US Copyright Law. If you wish to use copyrighted material from this site for purposes of your own that go beyond 'fair use', you must obtain permission from the copyright owner.